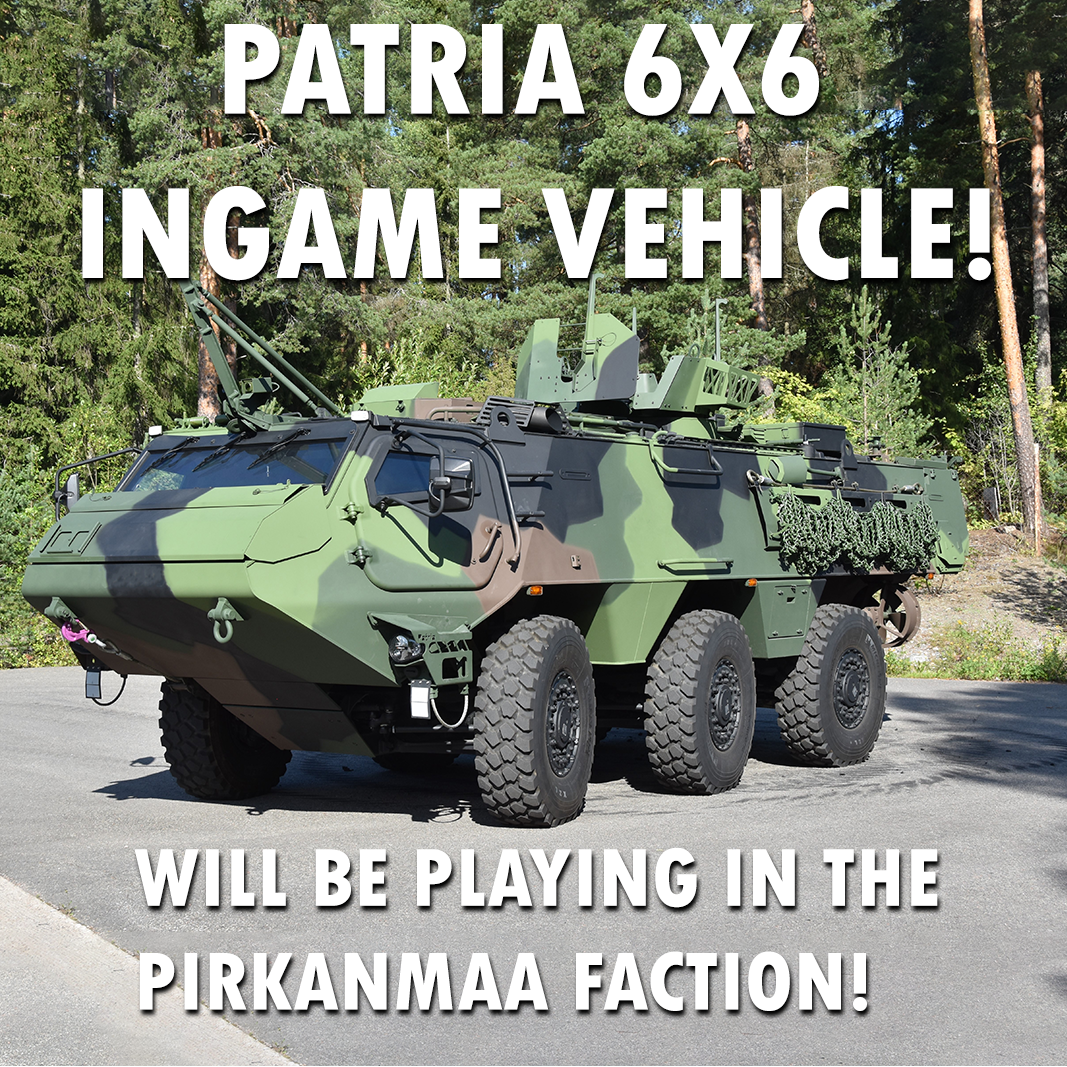 Patria 6X6 Ingame vehicle!
Digital Defense Ecosystem participates in the event and through them the 6X6 armored vehicle manufactured by Patria will be playing in the event. The vehicle will be playing on the Pirkanmaa faction and has some special rules. More information about the new Patria 6×6 can be fround here.
DDE will also provide other equipment to the Pirkanmaa faction.